Elevate Your Audio Experience with the eSynic Professional 16-150Ω Headphone Amplifier - Unleash the Power of HiFi Sound!
Attention all music lovers and audiophiles! Today, I am thrilled to introduce you to the eSynic Professional 16-150Ω Headphone Amplifier, a true game-changer in the realm of portable audio. Whether you're a music enthusiast seeking to enhance your listening experience or a professional in need of a reliable amplifier, this little device is here to take your audio journey to new heights. So, buckle up and prepare to be blown away by the immersive audio experience offered by the eSynic Headphone Amplifier!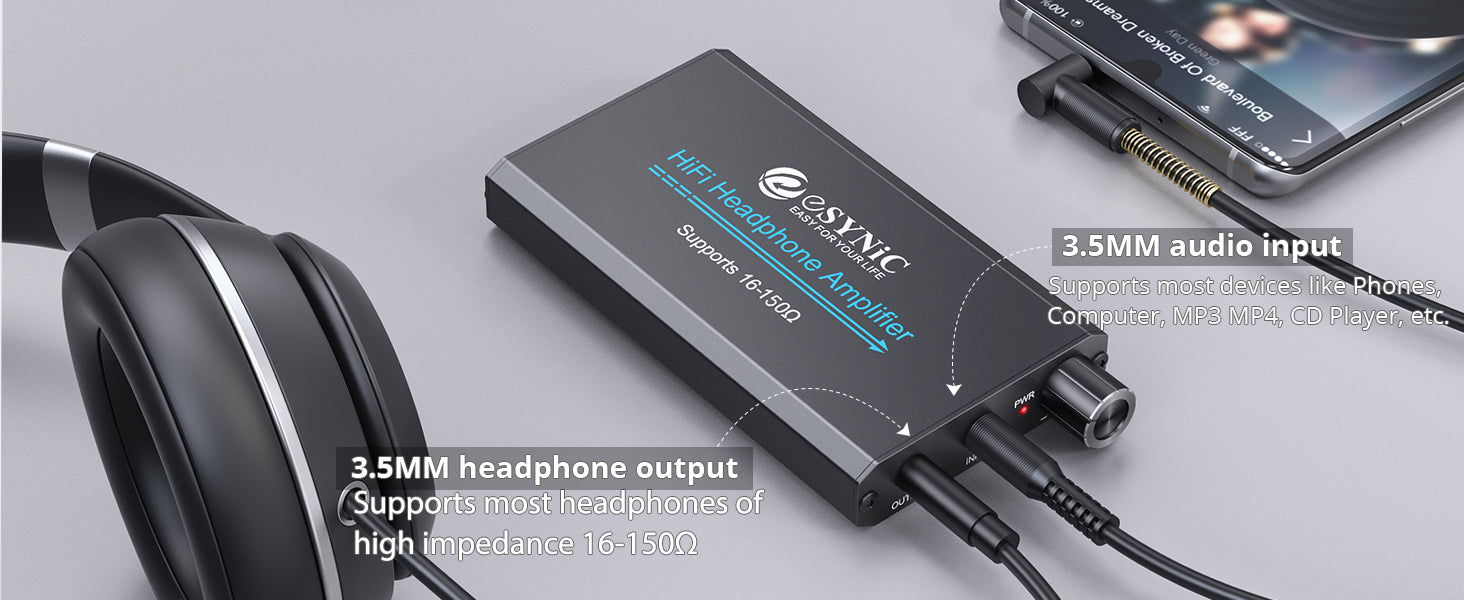 We live in a world where music is an integral part of our lives, and we deserve to experience it in all its glory. The eSynic Professional Headphone Amplifier is designed to bring out the best in your headphones, delivering HiFi sound quality like never before. It effortlessly drives headphones with impedance ranging from 16 to 150Ω, ensuring optimal performance and stunning audio reproduction.
The eSynic Headphone Amplifier is crafted with precision and attention to detail, utilizing advanced technology to provide an unparalleled listening experience. It enhances the dynamics, clarity, and richness of your music, allowing you to hear every subtle nuance and delicate detail that might have been previously overlooked. Get ready to rediscover your favorite tracks with a newfound appreciation for their intricate beauty.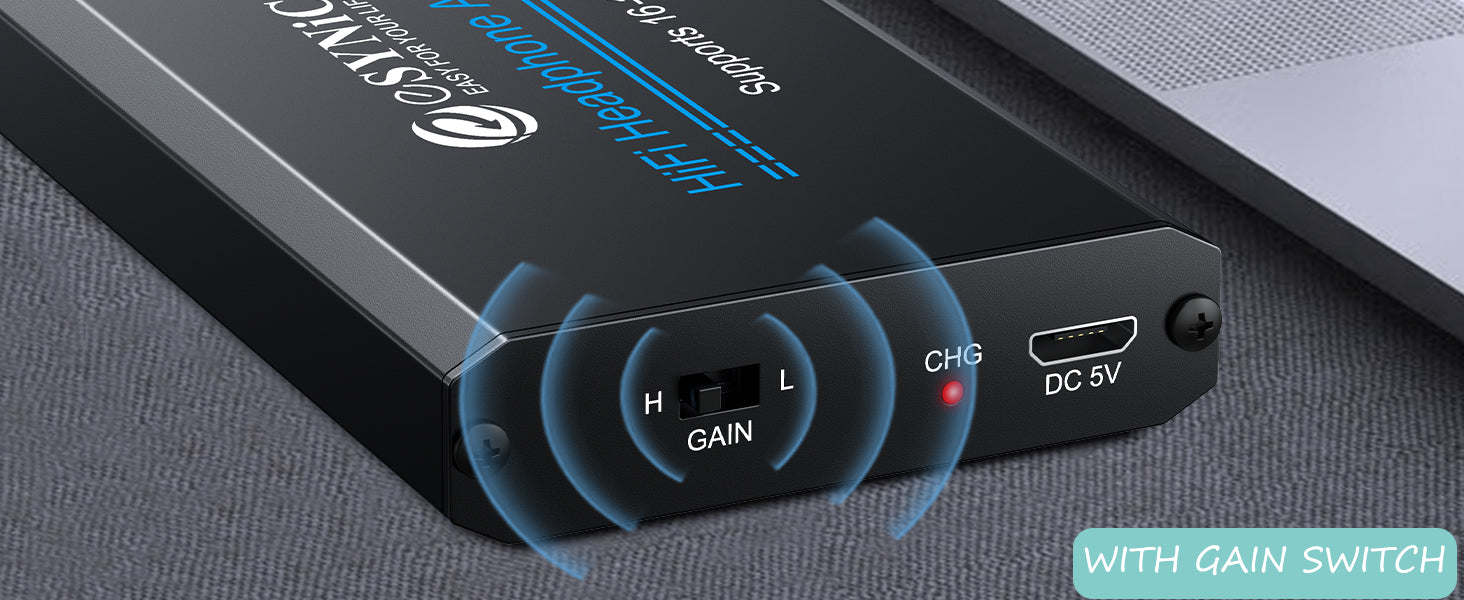 One of the standout features of the eSynic Headphone Amplifier is its compact and portable design. With its pocket-friendly size, you can take it with you wherever you go, ensuring that you never have to compromise on audio quality. Whether you're traveling, commuting, or simply enjoying some downtime at home, this amplifier is your ticket to a truly immersive audio experience.
The eSynic Professional Headphone Amplifier is incredibly versatile when it comes to connectivity options. It features a standard 3.5mm audio input and output, making it compatible with a wide range of devices, including smartphones, tablets, laptops, and music players. Simply connect your headphones to the amplifier, plug it into your device, and let the magic unfold!
Worried about running out of power during extended listening sessions? Fear not! The eSynic Headphone Amplifier is equipped with a high-capacity rechargeable battery that ensures hours of uninterrupted music enjoyment. Say goodbye to the frustration of constantly needing to recharge your amplifier and immerse yourself in a world of musical bliss.
In a world where audio quality matters more than ever, the eSynic Professional 16-150Ω Headphone Amplifier stands out as a true audio companion. With its ability to unlock the true potential of your headphones, its portable design, and its exceptional audio fidelity, this amplifier is a must-have for anyone seeking an immersive and captivating listening experience.
So, why settle for mediocre sound when you can elevate your audio experience with the eSynic Headphone Amplifier? Rediscover your favorite songs, immerse yourself in the magic of HiFi sound, and embrace the true essence of music like never before!